| | | |
| --- | --- | --- |
| | | |
| Outsource to Phuket Window | | Outsource Portal in Thailand |
| The advance business understanding integrates technology insights we can help you adhere to your core competence and stay competitive in business. Phuket Window specialized "Offshore Outsourcing" team work and we develop each Offshore Outsourcing IT Services solution to suit your specific requirements. | | We have been successful in providing US, European and Thailand customers with web, graphic, programming, hosting and seo solutions as well as offshore development center giving opportunities to your businesses and reduce development costs. Phuket Window provide professional resources located at our offshore IT outsourcing offices at a very low cost! |
Better direct resources to improve internal and external service levels
Improve business results by focusing on your core business
Accelerate time-to-benefit through streamlined implementation
Improved business processes
Reduce operating costs; upfront & ongoing capital investments
Eliminate the need to hire, train, retain, and manage a large IT staff
Effectively maintain safe and secure technology infrastructures
with worry-free support, operations, maintenance, upgrades, and disaster recovery services
Any type of web design and development related work for Internet or Intranet
User interface design and development
Graphics, multimedia and Flash related works
Successful project completion record for many Outsourcing projects
A team of dynamic and enthusiastic developers with history of rapid, flexible response
Superior internet knowledge and experience
Robust infrastructure and proven human communication processes to meet the needs of our global customers
Best design and best solution
Core expertises in php, mysql, html, css, javascript, flash, photoshop, dreamweaver, illustrator
We maintain complete confidentiality for other web design companies outsourcing their client projects
Many repeat customers from Europe and US. We have worked with clients from:

One can define outsourcing services as an apportion of non-core activity to the third party with expert skills in concerned activities. There are different facets of outsourcing. These can be typecast into professional services, project management, outsourcing development units with proficient resources, and a joint venture with an offshore trader or an owned subsidiary for offshore outsourcing services. Offshore outsourcing services have become the best and the most popular practice because of its lucrative advantages when one needs access to specialist development skills and knowledge, access to specialized development techniques, to reduce development cost, to reduce research & Development cost.
| | |
| --- | --- |
| | |
Web design services

Dynamic web site solution

Original Web site design with flash, photoshop, html, css
Web site redesign
Web site marketing, promotion , and SEO
Web site maintenance, update & support
Web site hosting

Web development with php / mysql
Web development with asp.net / access
Shopping cart development solution
E-commerce business site development
Paypal integration
Portal / dating / online shopping / photo album / e- commerce web development

CMS and template customization

Multimedia and Flash development

Customization of PHPBB, VBULLETIN, IPB
Customization of MAMBO, JOOMLA
Customization of WORDPRESS, GALLERY
Customization of OSCOMMERCE
Customization of CRELOADED, OSCMAX
And any open source or proprietory CMS system
Customization of template monster or any other templates(flash/non-flash)

Animated flash presentation
Corporate CD or digital brochure
Powerpoint to flash conversion
Flash intro or flash animated logo
Flash banner design

Graphics design

Graphics design for web and print
Corporate logo design
Brochure design
Letterhead and business card design
| | |
| --- | --- |
| | Why is SEO so important for your business? 73% of new website visitors come through search engine |
Web Design & Maintenance:
Professional Developers: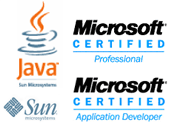 Web Design Special Rate:
15,000 Baht for the first 5 web pages (includesl graphics, page layout, buttons, etc.) and 1,500 Baht for each additional page.
Free! Custom forms.
Free! website submission to major search engines.
Free! web hosting & domain name for 12 months valued at 2,500 Baht.
Outsource IT Services:
Outsource Onshoring
Outsource Nearshoring
Outsource Offshoring
Outsource Homesourcing
Outsource Multisourcing
Web Design:
Original Website design & redesign
Flash, Photoshop, Ilustrator, Swish
Web 2.0 standard HTML, CSS
Website maintenance, update & support
Flash & Multimedia:
Animated flash presentation
Flash banner design
Powerpoint to flash conversion
Flash intro or flash animated logo
Corporate CD or digital brochure
Graphic Design & Printing:
Logo Design
Business Card Design
Leaflets Design
Brochures Design
Posters Design
Marketing Materials Design
Annual Reports Design
Advertising Campaigns Logos

Sale Kits

Stationeries Design
Newsletters & E-Mail Flyer

Letterhead & Envelope Design

Magazine & Catalogue Design
Packaging Design
Miscellaneous
Dynamic Web Develop:
Web development with php / mysql
Web development with xhtml / Ajax / Java
Web development with ASP.Net / SQL
Shopping cart development solution
E-commerce web development
Paypal Integration
Our Services:
Quality Services
IT Outsourcing Services
Professional attitude
Exceptional design
Professional coding
Affordable cost